Demos, Websites, Contracts.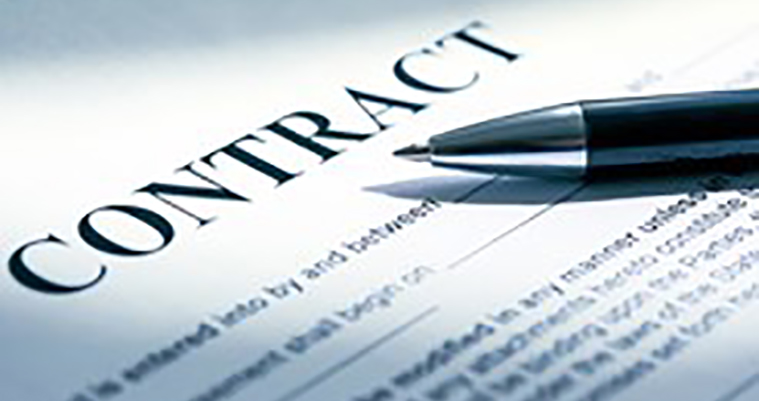 The Contract:
I've created a sample contract that you can download, edit, and call your own! Just make sure to take the time to edit every interchangeable item on the document. Company name, program name, broadcast window and commercial barter requirements – make sure to change them to fit your agreement. And of course you'll change the affiliate info every time you close a new station. The agreement is pretty easy to edit and understand, but by all means, you can add or subtract anything to suit your scenario, this is just a template.

DOWNLOAD THE CONTRACT TEMPLATE HERE.

---

The Websites:
Here are my top ten favorite "show" websites…websites for various syndicated shows across America. I hope they inspire you! They are listed in no particular order.

1. Sunday Night Slow Jams – www.slowjams.com
Well, duh. This is my site. Recently resigned, it's utilitarian – focused on the three main reasons people come to the website: to make an "Oral Expression" (dedication) and to listen live / find a radio station. Check out how easy the site is to find those things, especially on the mobile version.

2. X-Man's Oldies Show – www.xmanshow.com
I like this website because of it's clean presentation, its social media feeds and it's easy-to-use design. It's laid out well. Check out X-Man "Shop" link!

3. Ace & TJ – www.acetj.com
I love thee simple look of Ace & TJ's website. Notice their podcast offerings. The site is content-rich!

4. The Bert Show – www.thebertshow.com
I love this design: big bold photos and colors with an easy navigation menu.

5. Big D and Bubba – www.bigdandbubba.com
Not the prettiest, but so easy to use, with everything up front, including podcast episodes.

6. Adam Bomb – www.adambombshow.com
Very clever…looks like Adam scored a Cumulus Radio template. Smart! Looks great!

7. The Dana Cortez Show – www.danacortezshow.com
This is probably my favorite syndicated show. It's modern, designed really well and functions amazing! So easy to use: everything's there, but not too cluttered. A+.

8. Top 10 Now and Then – www.top10nowandthen.com
This site may be a little "Old School," but then, that's what the show is all about. This is a fun website, but what I like about it the most, is that all the show content is front and center.

9. DJ Pup Dawg's Weekend Top 30 Countdown – www.djpupdawg.com
I love this site because it's one of the rare sites that looks ultra cool (looks like you're inside a nightclub), but it also super easy to use and laid out well. This really looks and feels like Pup Dawg!

10. The Todd N Tyler Radio Empire – www.tntradioempire.com
Another fun website with personality, while being easy to navigate and offering up the latest show content.

---

The Demos
Here are some show demos to give you some ideas…these are all done very well.

1. Sunday Night Slow Jams demo
Three versions and a video. Very thorough.

2. NEW! Old School House Party
Check out this AWESOME video from Gerald McBride and his Old School House Party! Gerald said it was the book that inspired him to have this video produced. It came out dope, Gerald!

3. Tough Love with Siri demo
This is awesome: a whole "mini-website" for the brand. A great sales deck that answers every question and lays out all the value of the feature.

4. Big D and Bubba demo
They don't mess around…Taylor Swift on the show within six seconds. Something's to be said about starting with a bang!

5. Adam Bomb Show demo
Notice how Adam starts with a detailed description of his show, then gets into the content.

6. Joe Breezy's Celebrity Top 10 Countdown demo
Standing ovation for the two-and-a-half minute demo…tight and bright!

7. The Dana Cortez Show demo
Great page with helpful info and two different format demos.

8. DeDe in the Morning demo
A fun demo that really comes alive right out of the gate!

9. Taste of Country Nights demo
Evan's a great personality and I've been a fan of his airchecks for many years. I actually hired him based on one of his epic breaks on an aircheck once (ask him to play the Akon break!)

10. The Johnjay & Rich Show
This Premiere Networks show template is clean and informational. The demo is star-studded!

11. Top 10 Now and Then
Here's Rick Nuhn's demo on the Benztown website. The demo has no fluff and gets right into some A+ content.

12. The Todd N Tyler Radio Empire
Another Benztown show. The page is chock full of info and the demo kicks ass.

13. Tino Cochino Radio
One of the fastest growing radio shows hits you with a video demo that not only is powerful and fun…but it's only 1:45! Now that's how you do it!

14. NEW! The Bootleg Kev Show
I love this VIDEO demo for Kev…chock full of celebs and produced with PDs in mind. Stellar production!

Know of an awesome demo we should post here? Tell us in the comments below!

---

The Press Release

Oh, and here's a good template for a press release. DOWNLOAD it HERE.